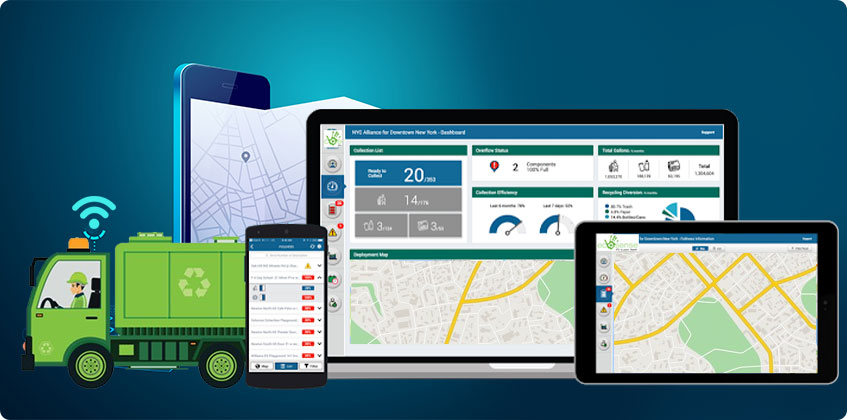 With such a high number of agencies involved and vehicles on the road, it is imperative to have an integrated platform able to facilitate and aid efficient operations.
Here are some of the expected successes
The EcoSense Fleet Management solution enables real-time vehicle tracking via connected devices. Managers are able to check, compare and analyse fleet performance on the integrated platform. These checks can be driver-based, vehicle-based or time-based reviews to suit the user's needs.
The dynamic platform helps monitor task fulfilment of waste collection and bin servicing on identified POIs. City cleaning operations can be quickly followed on the screen with action oriented and insightful data review.
You're able to get real-time data and analytical reports sent to your mailbox whenever you need them. Users are also able to track vehicle utilization metrics, maintenance records and efficiency rates using the periodic reporting capabilities. This can be done using a number of parameters reflecting KPIs for infrastructure planning, effective asset deployment and cost reduction.
By allowing supervisors to closely monitor ground activities we're able to keep their administrative planning under control. Supervisors are also able to conduct inter-operator sub-contractor reviews based on their set parameters or access historical data as and when needed.